Book 14 days before your arrival and save 15%.
Plan early and enjoy a great resort stay!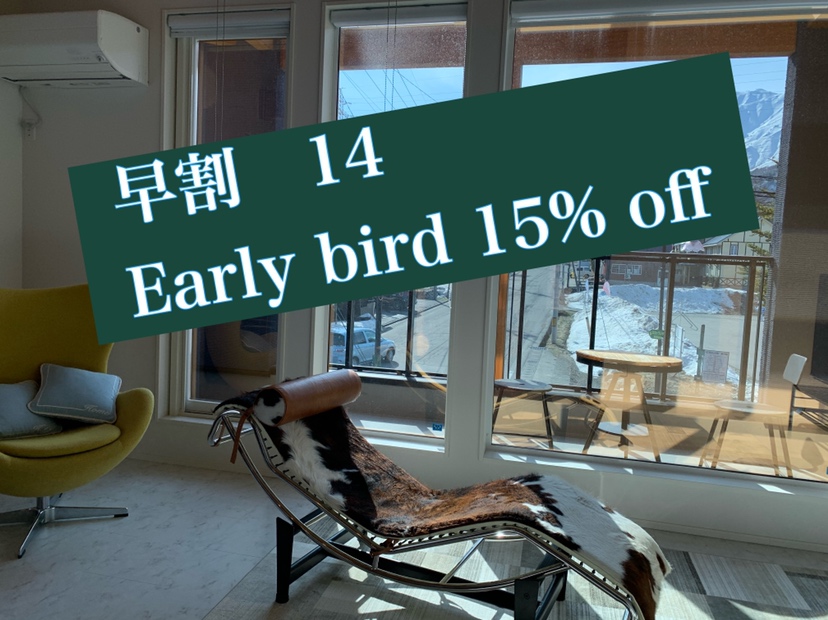 Good for your winter vacation reservation as well.
Three bed rooms at first floor and living and kitchen are at second floor.
Free and high speed Wi-Fi is available.
If you are only 2 people, then you can chose one bed room use at reasonable price.
Ex.1 6 people 1 Night Full apartment ¥72,600 →14days before  ¥61,710円
Ex.2 2 people 1 Night One bed room apartment ¥31,460 →14days before  ¥26,741
Have a smart and great vacation !